I have not been very good at regularly updating my blog so far this year, sorry about that. I had to take a bit of a blog hiatus this month, but I've got a few good posts lined up so it won't be long till i'm back into the swing of things. 
You many or may not know that it was my 21st birthday this month (woohoo). For my birthday, my mum and I took a trip to Paris. There was a lot of trouble in the city while we were there, which was pretty scary, but it made it more of an adventure, and a holiday we'll never forget. It was still nice to spend time with my mum.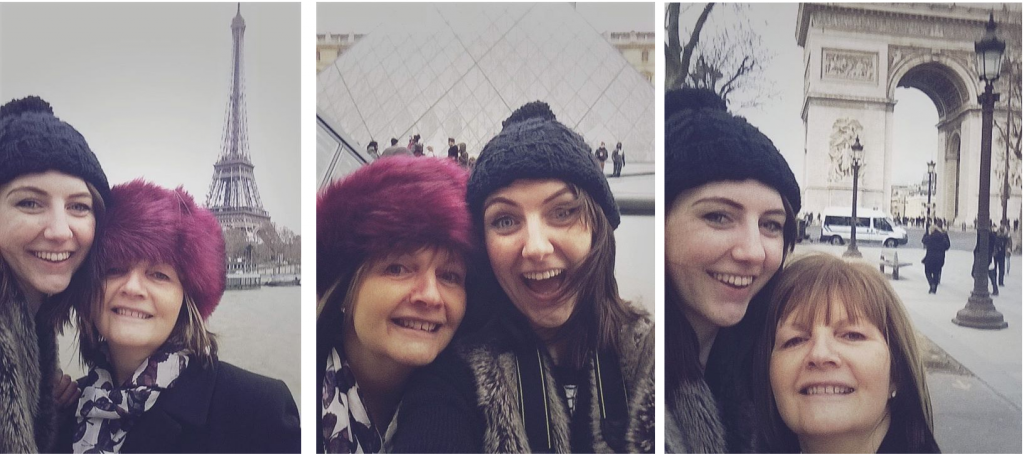 We couldn't get out and about as much as we'd have liked because a lot of the roads and transport were shut down due to the incidents. However, we still managed to do all the touristy things we'd wanted to do, and enjoy some authentic Parisian food and culture like we'd planned.
It was the first time I had been on a plane since I was a kid, and there was lots of turbulence. Me and my mum are both pretty anxious people, we're worriers, but we faced a lot of our fears on this trip, and I'm really glad we did it in the end.
Check out the rest of the post for more pictures.
I hope you've all had a good start to the year
If you've got any holidays planned, let me know, I'd love to hear about them
Have a great rest of the month.