The first look I wanted to take on for the 'styling vintage series' was the retro/pinup rockabilly style. I was excited to do this look because I love putting my hair into victory rolls, but also because it's one of the most iconic vintage looks that is still recreated a lot today.
It's a very stylised look, and not always authentic. It's more about trying to have the feel of 1940s America, more than it is about accurately recreating it. It's a great style because it's so easy to incorporate into your daily wardrobe, and when it's styled well it looks really flattering on any body type.
Classic rockabilly is the easiest to style for everyday because a vintage shirt tucked into a pencil skirt is perfect for work, or can be dressed down with a pair of high-waist jeans for a more casual look.
Navy, red, black and white are the most common colours needed for this look as it is reminiscent of a nautical uniform.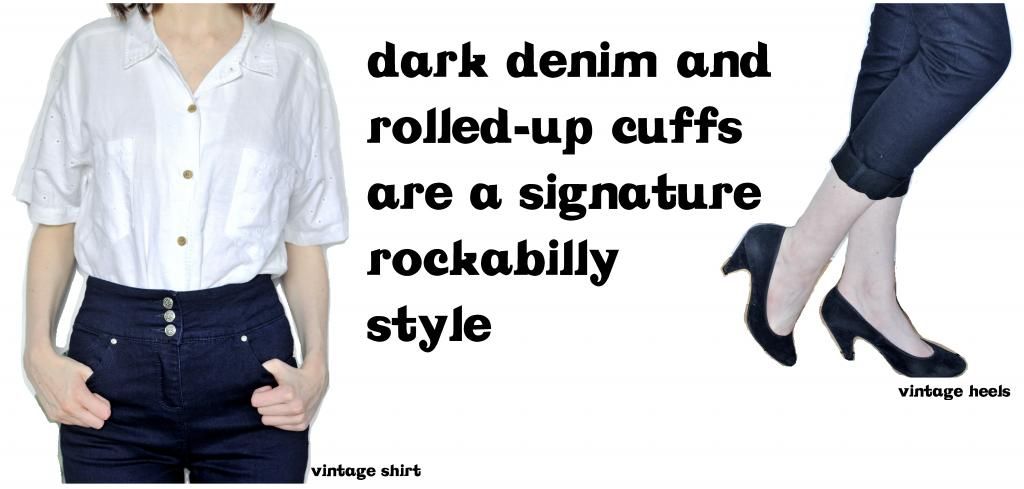 These classic colours are great because the pieces are interchangeable and therefor can be styled lots of different ways. This also helps make sure that you get your monies worth if you're splashing out on vintage pieces because you can wear them again and again without having to repeat the same look.

Onto look number two..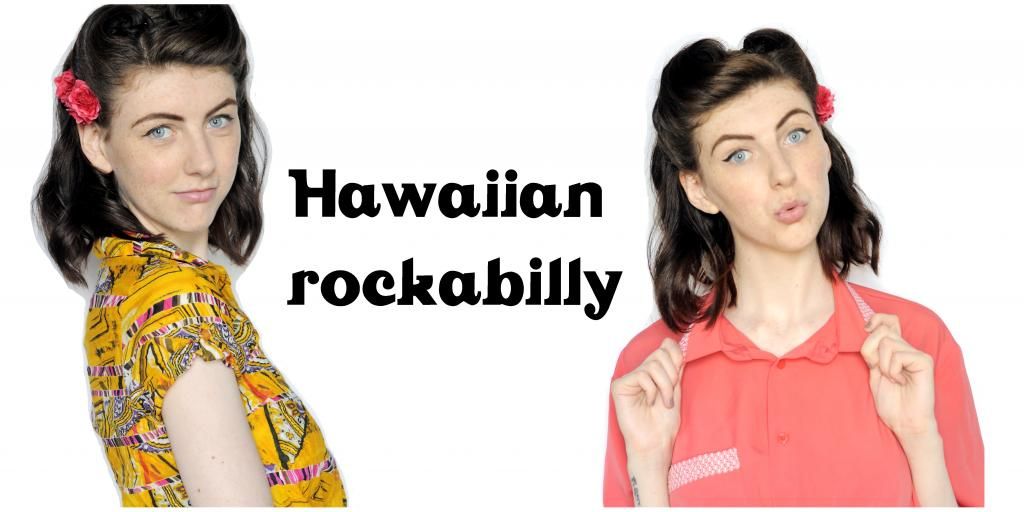 This look is a little more flirty and fun, but is also really simple to achieve. All you really need is a pair of high waist shorts, a shirts tied at the waist, and some kind of tropical print.
This style is perfect for during the summer or on holiday. The style on the left is slightly more loose fitting which is more comfortable for warmer weather (like the unusually sunny days we're having in Scotland just now!)
The whole point of the rockabilly style is to have fun so don't be afraid to explore bright colours and prints.
Whether you frequently rock a vintage style, or just want to be able to pull it out of your wheelhouse every once in a while, the rockabilly style is super-cute and easy to do, so give it a go!
If you want to try the victory rolls then click here for the tutorial I first learnt them from.
Hope you're all having a brilliant day!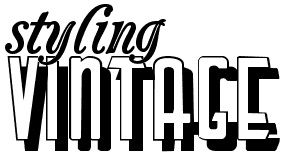 Click here for more from the series